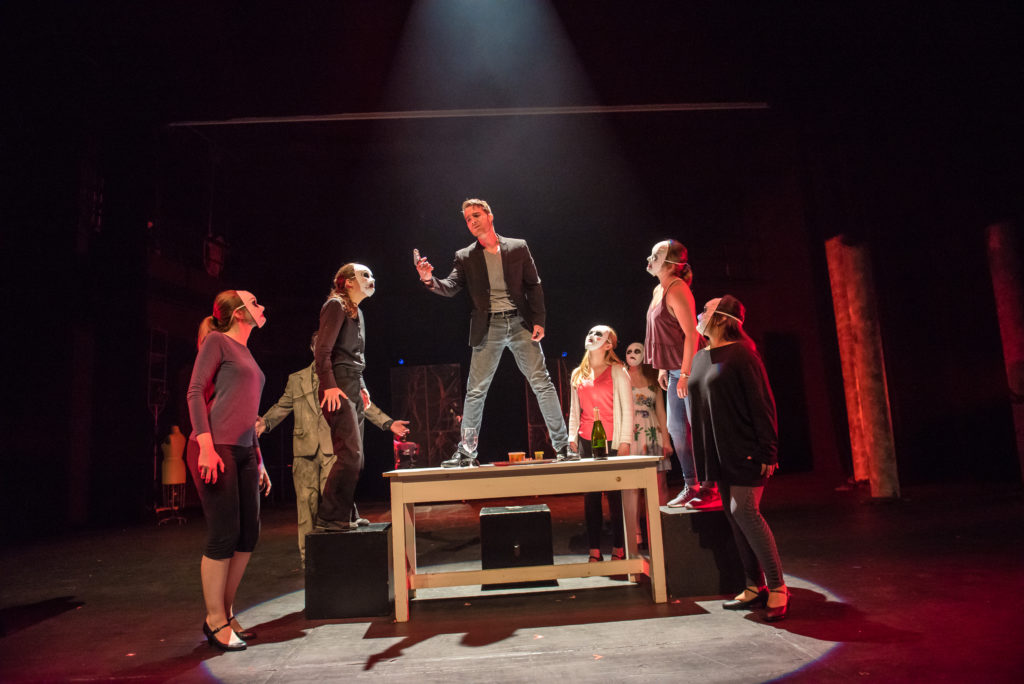 The Halifax Summer Opera Festival runs an annual performance workshop in July and August for young international singers. We produce three full opera productions as part of this. 2019 is our 15th year! Our shows will be Mozart's great fantasy opera The Magic Flute, Handel's opera of sorcery and seduction Alcina (modern dress) and Offenbach's weird and wonderful The Tales of Hoffmann (steampunk) and all shows are double cast.
Because we use minimal sets, costumes and lighting are the key elements of production design. 
As with all small arts organizations, we're on a tight budget and so we ask our participants to source part or all of their costumes, especially for the modern dress productions. For these productions, with the exception of special costume pieces, the job is more of coordinator. 
From most to least complicated this year the jobs would be Hoffmann, Flute and Alcina. 
COSTUME DESIGNER JOB DESCRIPTION
Determines visual look/concept of costumes in conjunction with the Director and Artistic Director
Script breakdown and costume plots to determine costume needs of the production.

 

Responsible for sketches/renderings of the costumes as needed, if needed.
Keeps to budget and maintains accurate financial records.

 

Selects and procures all materials, costumes and accessories for costumes, including deciding which items need to be built/borrowed/altered and which can be sourced by the performers.
Attends production meetings.
Obtains measurements of performers in advance (with help from company)
Fits performers from the first week of the workshop. Makes sure that every character has appropriate costume.
Prepares any early outfits needed for publicity photos
Has all costumes ready for first dress rehearsal.

 
DATES:  Prep from April to July – this will include a production meeting, Skype meetings with directors, script breakdown and costume plots, sketching, visual look, obtaining measurements and initial sourcing.
July 13 to August 11 — the actual dates of the workshop, from first meeting to final performance. This is when you actually have access to the performers.
REMUNERATION: $1500 paid in two instalments over the course of the workshop dates. Production photos for your portfolio. 
Please contact Artistic Director Nina Scott-Stoddart at ninascottstoddart@gmail.com, cell 902-521-8577 or home 902-634-9140