[et_pb_section admin_label="section"][et_pb_row admin_label="row"][et_pb_column type="4_4″][et_pb_text admin_label="Text" background_layout="light" text_orientation="left" use_border_color="off" border_color="#ffffff" border_style="solid"]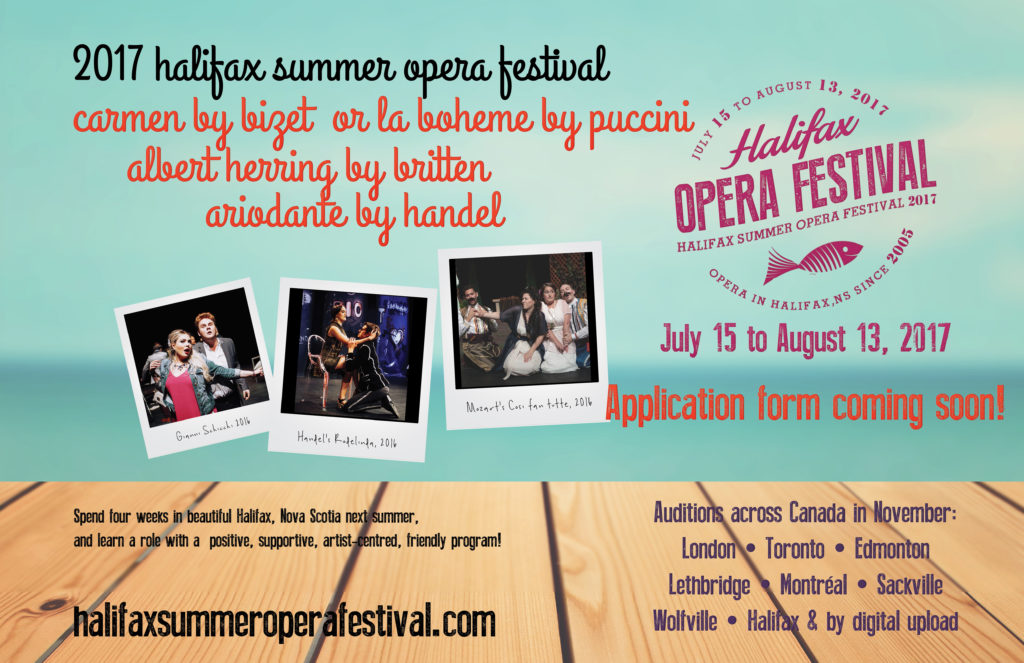 We're looking forward to our 13th season of opera education and performance in Halifax, Nova Scotia! Our program includes Handel's great opera Ariodante, Britten's comedy Albert Herring and one of two great verismo works: either Bizet's Carmen or Puccini's La boheme!
Auditions will take place in Edmonton, Lethbridge, London, Toronto, Montreal, Halifax, Sackville, NB and Wolfville, NS in November.
The application form will be live just as soon as we have all the audition venues and dates pinned down. Want to be notified just as soon as that happens? Make sure you're on our Audition mailing list!
[/et_pb_text][/et_pb_column][/et_pb_row][/et_pb_section]