From on-stage sex scenes to believable kisses, intimacy coaches are helping opera performers navigate tricky territory
Published August 12, 2023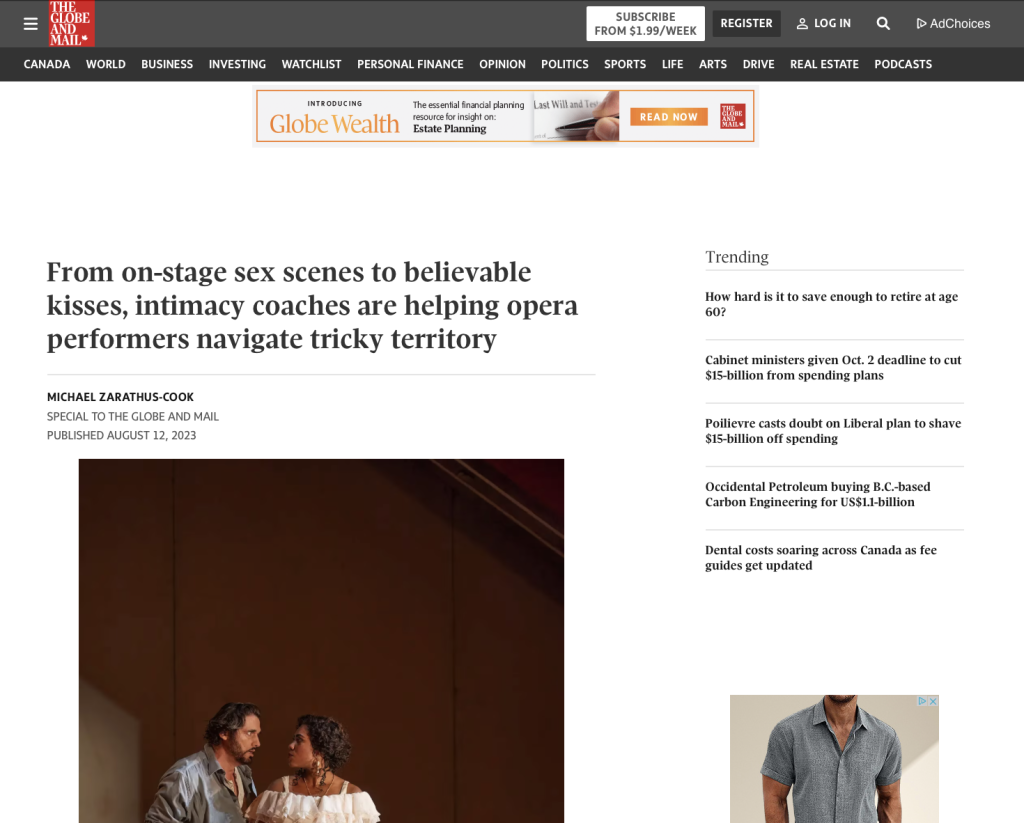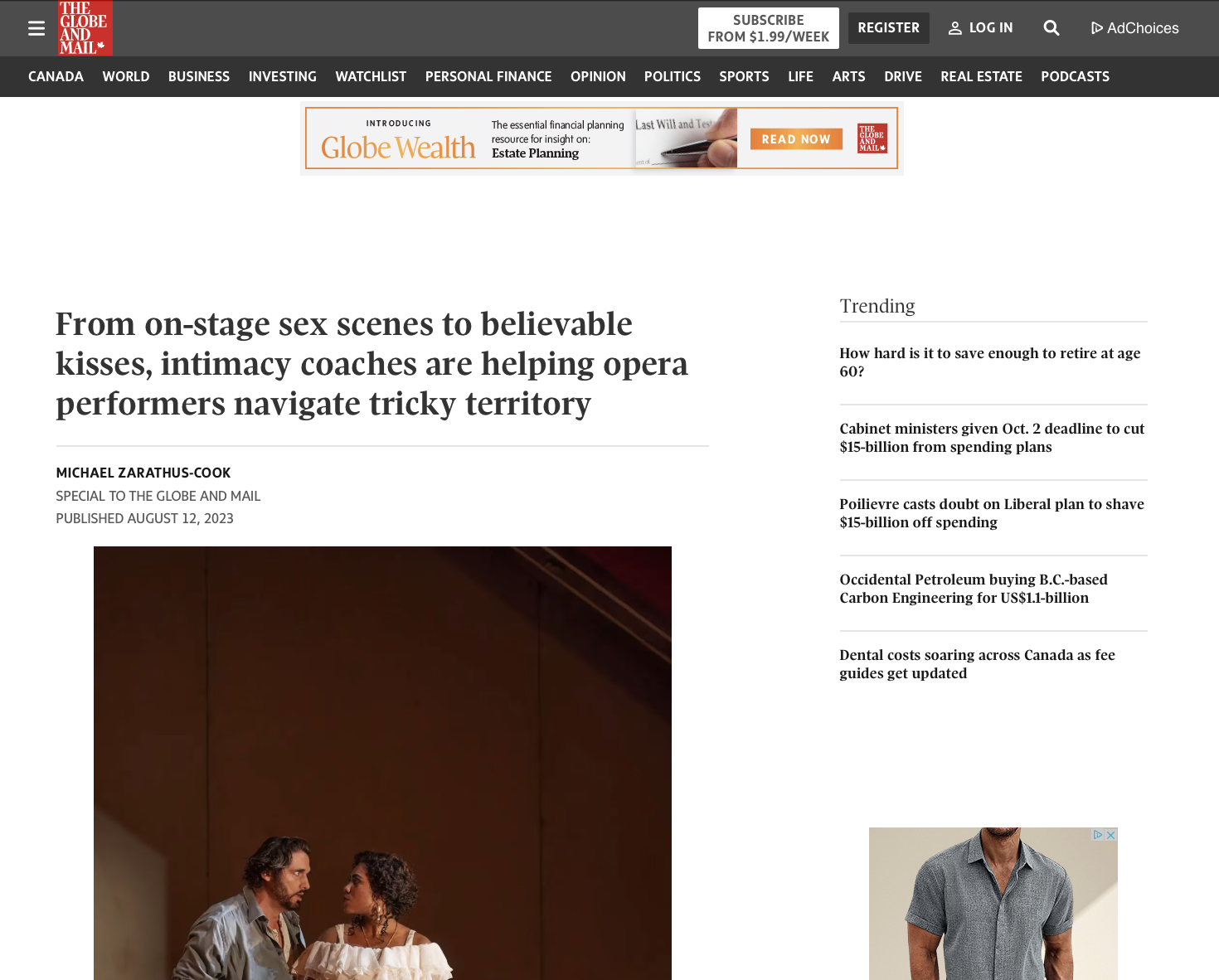 Felix Mendelsohn's The Story of A Hundred Operas, though published in 1913, still presents a fairly accurate sampling of the operatic canon, particularly as it pertains to the portrayal of women. In most of these operas, the lead female character is either assaulted or dies in the end. The operatic canon, it would seem, has a problem with engaging female characters – and, indeed, female bodies.
Opera companies across the country have been tweaking the staging of these plots to make them more palatable for audiences and, crucially, for the singers on stage. The emergence of intimacy directors has been one of the ways these problematic plots are being rehabilitated.
Providing real-time guidance on everything from establishing basic grounds of consent to faking a believable kiss or staging a sex scene, intimacy coaches are introducing a safety net to opera that is now commonplace in the production process of other art forms such as film and theatre.
One company introducing intimacy co-ordination is the Halifax Summer Opera Festival. "We didn't have intimacy co-ordinators or directors for most of my performing career, but we sure as hell needed them, every bit as much as we've always needed fight choreographers," says artistic director Nina Scott-Stoddart. "Opera is just chock full of some pretty extreme sexual situations, especially non-consensual sex, uneven power dynamics, sexual coercion and more."
It's not that opera is more salacious than any other art form when it comes to exploiting intimacy, but it's a relatively much older medium and its core repertoire brings with it the baggage of previous centuries.
Scott-Stoddart recalls her own experience as Lucretia, in the 1946 Benjamin Britten opera The Rape of Lucretia, as an example of where an intimacy co-ordinator may have been welcome: "When it came to the titular action, the baritone was basically just told 'Rape her,' " she says. "There was no real direction and not even an acknowledgment that the situation was a difficult one."
It is for the sake of preventing scenarios like this that Siobhan Richardson – one of the country's leading intimacy directors – has become an indispensable presence in rehearsal spaces coast to coast. Taking on both the role of intimacy director and fight choreographer, Richardson has worked with the Canadian Opera Company (COC) on productions such as Carmen, Salome and Macbeth.
Read the rest of the article at The Globe and Mail