[et_pb_section bb_built="1″ custom_padding_last_edited="on|desktop" _builder_version="3.0.47″ custom_padding_tablet="50px|0|50px|0″ transparent_background="off" padding_mobile="off" prev_background_color="#000000″ next_background_color="#ffffff"][et_pb_row make_fullwidth="on" parallax_method_1="off" _builder_version="3.1.1″ background_size="initial" background_position="top_left" background_repeat="repeat"][et_pb_column type="4_4″][et_pb_gallery gallery_ids="117375,117426,117432,117443″ fullwidth="on" db_image_max_width="0″ db_image_max_width_tablet="51″ db_image_max_height="0″ db_image_max_height_tablet="501″ db_image_row_spacing="0″ db_image_row_spacing_tablet="51″ db_image_center_titles="left" db_image_object_fit="initial" _builder_version="3.1.1″ pagination_font_size_tablet="51″ pagination_line_height_tablet="2″ background_size="initial" background_position="top_left" background_repeat="repeat" max_width="80%" module_alignment="center" animation_style="fade" auto="on" auto_speed="4000″ animation_duration="1250ms" animation_starting_opacity="14%" animation_speed_curve="ease-in" gallery_captions=",,," zoom_icon_color="#1eb7bc" hover_overlay_color="rgba(255,255,255,0.9)"]
[/et_pb_gallery][et_pb_cta admin_label="Festival Season" _builder_version="3.8″ header_font="Open Sans|||on|" header_text_color="#494949″ header_font_size="46″ header_font_size_tablet="40″ header_font_size_phone="30″ header_font_size_last_edited="on|desktop" header_line_height="1.5em" body_font="Open Sans||||" body_text_color="#666666″ body_font_size="16″ body_line_height="1.5em" use_background_color="off" background_size="initial" background_position="top_left" background_repeat="repeat" background_layout="light" custom_css_promo_title="font-weight: 800;"]
The 
2018 

Festival Season

From a masterpiece of the Venetian Baroque to English superstars to the genius of Mozart, from LGBTQ representation to the poetry of W.H. Auden, we have performances for every taste! It's the 14th Annual Halifax Summer Opera Festival and performances run from July 18 to August 12. See a full list of the season's events. Tickets on sale from May 15 at TicketHalifax.com.

[/et_pb_cta][/et_pb_column][/et_pb_row][/et_pb_section][et_pb_section bb_built="1″ admin_label="section" _builder_version="3.0.47″ prev_background_color="#000000″ next_background_color="#000000″][et_pb_row use_custom_gutter="on" gutter_width="1″ custom_padding="0px|0px|0px|5px" padding_right_1="5px" padding_right_2="5px" padding_right_3="5px" padding_left_1="5px" padding_left_2="5px" padding_left_3="5px" parallax_method_1="off" parallax_method_2="off" parallax_method_3="off" parallax_method_4="off" background_position_1="top_left" background_position_2="top_left" background_position_3="top_left" background_repeat_1="no-repeat" background_repeat_2="no-repeat" background_repeat_3="no-repeat" _builder_version="3.0.106″ background_color="#f5f5f5″][et_pb_column type="1_3″][et_pb_image admin_label="Don Giovanni" src="http://halifaxsummeroperafestival.com/wp-content/uploads/2018/04/don-giovanni-square-1.jpg" title_text="Carmen" url="http://halifaxsummeroperafestival.com/?page_id=117324″ url_new_window="on" align="center" _builder_version="3.0.106″ max_width="400px"]

[/et_pb_image][/et_pb_column][et_pb_column type="1_3″][et_pb_image admin_label="Dream" src="http://halifaxsummeroperafestival.com/wp-content/uploads/2018/04/dream-square-1.jpg" url="http://halifaxsummeroperafestival.com/?page_id=117364″ align="center" _builder_version="3.0.106″ max_width="400px"]

[/et_pb_image][/et_pb_column][et_pb_column type="1_3″][et_pb_image admin_label="Poppea" src="http://halifaxsummeroperafestival.com/wp-content/uploads/2018/04/poppea-square-2.jpg" title_text="Britten's Albert Herring" url="http://halifaxsummeroperafestival.com/?page_id=117369″ url_new_window="on" align="center" _builder_version="3.1.1″ max_width="400px"]

[/et_pb_image][/et_pb_column][/et_pb_row][/et_pb_section][et_pb_section bb_built="1″ _builder_version="3.0.47″ prev_background_color="#000000″ next_background_color="#2b2c2a"][et_pb_row _builder_version="3.0.47″ background_size="initial" background_position="top_left" background_repeat="repeat"][et_pb_column type="1_2″][et_pb_text _builder_version="3.0.106″ background_size="initial" background_position="top_left" background_repeat="repeat" use_border_color="off"]
Latest Blog Posts
[/et_pb_text][et_pb_blog posts_number="3″ include_categories="133,35,79,42,66″ show_thumbnail="off" show_more="on" show_author="off" show_categories="off" show_comments="on" _builder_version="3.0.106″ pagination_font_size_tablet="51″ pagination_line_height_tablet="2″ border_color_all="#ffffff" border_width_all_fullwidth="1px" border_color_all_fullwidth="#ffffff" use_border_color="on"]
[/et_pb_blog][/et_pb_column][et_pb_column type="1_2″][et_pb_cta admin_label="Buy tickets online now" title="Tickets for 2018 Season on sale from May 15!" url_new_window="on" _builder_version="3.0.106″ use_background_color="off" background_size="initial" background_position="top_left" background_repeat="repeat" background_layout="light" use_border_color="off"]
All tickets for the 2018 Season, including season passes to all shows, will go on sale at at TicketHalifax.com from 9 am on May 15! Ticket prices range from $5 for children 12 and under to $30 for adults to the mainstage operas.
[/et_pb_cta][et_pb_divider disabled_on="on|on|off" _builder_version="3.0.51″ hide_on_mobile="on" color="#ffffff"]
[/et_pb_divider][et_pb_cta admin_label="Overview" title="Season Overview" button_url="http://halifaxsummeroperafestival.com/?page_id=117390″ button_text="Go to Season Overview" _builder_version="3.1.1″ use_background_color="off" background_layout="light"]
Curious about the range of events for the 2018 Halifax Summer Opera Festival? Click here for an overview of the entire season!
[/et_pb_cta][et_pb_blurb url_new_window="on" _builder_version="3.0.106″ max_width_tablet="50px"]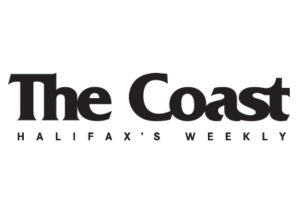 We are so happy to announce our continuing partnership with Halifax's hippest paper, The Coast, as they join us again as our Print Media Sponsor. We've appreciated all their support over the years, as a paper, a reviewer and as the force behind TicketHalifax.com. THANK YOU!
[/et_pb_blurb][/et_pb_column][/et_pb_row][/et_pb_section][et_pb_section bb_built="1″ specialty="on" custom_padding_last_edited="on|desktop" parallax_method_1="off" parallax_method_2="off" _builder_version="3.0.47″ background_color="#2b2c2a" custom_padding_tablet="50px|0|50px|0″ transparent_background="off" padding_mobile="off" collapsed="off" prev_background_color="#ffffff"][et_pb_column type="1_3″][et_pb_text admin_label="Follow Text" _builder_version="3.0.106″ text_font="Oswald|||on|" text_text_color="#ffffff" text_font_size="16″ text_letter_spacing="2px" background_size="initial" background_position="top_left" background_repeat="repeat" background_layout="dark" use_border_color="off"]
Follow HSOF
[/et_pb_text][et_pb_social_media_follow admin_label="HSOF Social Media Follow" url_new_window="off" _builder_version="3.8″ saved_tabs="all"][et_pb_social_media_follow_network social_network="facebook" url="http://www.facebook.com/halifaxoperafestival/" _builder_version="3.8″ background_color="#3b5998″ bg_color="#3b5998″ follow_button="off" url_new_window="off" skype_action="call" use_background_color_gradient="off" background_color_gradient_start="#2b87da" background_color_gradient_end="#29c4a9″ background_color_gradient_type="linear" background_color_gradient_direction="180deg" background_color_gradient_direction_radial="center" background_color_gradient_start_position="0%" background_color_gradient_end_position="100%" background_color_gradient_overlays_image="off" parallax="off" parallax_method="on" background_size="cover" background_position="center" background_repeat="no-repeat" background_blend="normal" allow_player_pause="off" background_video_pause_outside_viewport="on" box_shadow_style="none"] facebook [/et_pb_social_media_follow_network][et_pb_social_media_follow_network social_network="twitter" url="http://twitter.com/HalifaxOpera" _builder_version="3.8″ background_color="#00aced" bg_color="#00aced" follow_button="off" url_new_window="off" skype_action="call" use_background_color_gradient="off" background_color_gradient_start="#2b87da" background_color_gradient_end="#29c4a9″ background_color_gradient_type="linear" background_color_gradient_direction="180deg" background_color_gradient_direction_radial="center" background_color_gradient_start_position="0%" background_color_gradient_end_position="100%" background_color_gradient_overlays_image="off" parallax="off" parallax_method="on" background_size="cover" background_position="center" background_repeat="no-repeat" background_blend="normal" allow_player_pause="off" background_video_pause_outside_viewport="on" box_shadow_style="none"] Twitter [/et_pb_social_media_follow_network][et_pb_social_media_follow_network social_network="instagram" url="http://www.instagram.com/halifaxopera/" _builder_version="3.8″ background_color="#517fa4″ bg_color="#517fa4″ follow_button="off" url_new_window="off" skype_action="call" use_background_color_gradient="off" background_color_gradient_start="#2b87da" background_color_gradient_end="#29c4a9″ background_color_gradient_type="linear" background_color_gradient_direction="180deg" background_color_gradient_direction_radial="center" background_color_gradient_start_position="0%" background_color_gradient_end_position="100%" background_color_gradient_overlays_image="off" parallax="off" parallax_method="on" background_size="cover" background_position="center" background_repeat="no-repeat" background_blend="normal" allow_player_pause="off" background_video_pause_outside_viewport="on" box_shadow_style="none"] Instagram [/et_pb_social_media_follow_network][/et_pb_social_media_follow][/et_pb_column][et_pb_column type="2_3″ specialty_columns="2″][et_pb_row_inner admin_label="Row" custom_padding="||0px|" custom_padding_tablet="||10px|" padding_mobile="on" column_padding_mobile="on" custom_padding_last_edited="on|desktop" parallax_method_1="off" _builder_version="3.0.47″][et_pb_column_inner type="4_4″ saved_specialty_column_type="2_3″][et_pb_text _builder_version="3.9″ text_font="Oswald|||on|" text_text_color="#ffffff" text_font_size="16″ text_letter_spacing="2px" background_layout="dark"]
2018 Festival Season     Tickets     Faculty & Staff     FAQ
[/et_pb_text][/et_pb_column_inner][/et_pb_row_inner][et_pb_row_inner admin_label="Row" padding_mobile="off" column_padding_mobile="on" parallax_method_1="off" parallax_method_2="off" _builder_version="3.0.47″][et_pb_column_inner type="1_2″ saved_specialty_column_type="2_3″][et_pb_blurb url="#" use_icon="on" font_icon="%%122%%" icon_color="#fcbf00″ icon_placement="left" use_icon_font_size="on" icon_font_size="18″ _builder_version="3.0.106″ body_font="Open Sans||||" body_text_color="#ffffff" body_font_size="16″ body_line_height="1.5em" background_layout="dark" use_border_color="off"]
PO Box 1819
Lunenburg, Nova Scotia, Canada
[/et_pb_blurb][/et_pb_column_inner][et_pb_column_inner type="1_2″ saved_specialty_column_type="2_3″][et_pb_blurb url="#" use_icon="on" font_icon="%%109%%" icon_color="#fcbf00″ icon_placement="left" use_icon_font_size="on" icon_font_size="20″ _builder_version="3.0.106″ body_font="Open Sans||||" body_text_color="#ffffff" body_font_size="16″ body_line_height="1.5em" background_layout="dark" custom_margin="||0px|" custom_padding="||15px|" use_border_color="off"]
admin@halifaxsummeroperafestival.com
[/et_pb_blurb][et_pb_blurb url="#" use_icon="on" font_icon="%%104%%" icon_color="#fcbf00″ icon_placement="left" use_icon_font_size="on" icon_font_size="20″ _builder_version="3.0.106″ body_font="Open Sans||||" body_text_color="#ffffff" body_font_size="16″ body_line_height="1.5em" background_layout="dark" use_border_color="off"]
902-521-8577
[/et_pb_blurb][/et_pb_column_inner][/et_pb_row_inner][/et_pb_column][/et_pb_section]