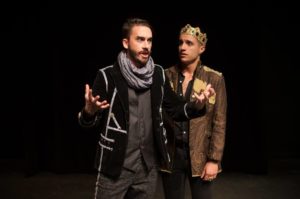 HSOF is coming to Montreal  to audition singers for the three shows of our 2017 season: Handel's Ariodante, Britten's Albert Herring and a big verismo opera (either Carmen or La boheme, but most likely Carmen).
Giancarlo Scalia (collaborative pianist for Carmen), David Mosey (the director for Albert Herring) and I will be hearing singers at McGill in the Wirth Opera Studio on Saturday November 19 from 11 am to 3 pm.
If you can't make the in person auditions, we would love to hear you by digital upload!
To apply:
1. Check out the application procedure on our website. There are no age limits or citizenship requirements for HSOF.
2. Fill in the Application Form and pay your $40 Canadian fee
3. You will be sent instructions to either schedule your audition or send in your digital audition materials.
I can't wait to hear you!
Nina Scott-Stoddart
Artistic Director, HSOF
ninascottstoddart@gmail.com