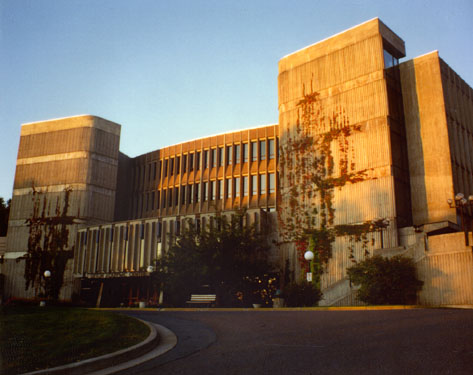 Because of extensive renovations going on in the Dalhousie Arts Centre this summer, we have learned that our usual spaces in DAC will not be available to us in 2014. DAC has been our well-loved home since the company's founding, so this was quite a blow.
After looking at other options, we are thrilled to announce that we will partner with Mount St. Vincent's University in Halifax to provide the rehearsal venues for HSOF 2014.
In its stunning setting on a hill overlooking the historic Bedford Basin, MSVU (better known as "The Mount") is one of six highly regarded universities located in Halifax, Nova Scotia.
The history of the Mount is a story of humanity and growth. From its inception, the University has been concerned about the welfare and fortune of individuals and communities, at home and abroad. Established by the Sisters of Charity in 1873, the Mount was one of the only institutions of higher education for women in Canada. At a time when women could not vote, the Mount provided an opportunity for women to learn and participate equally in society.

…

As the Mount moves into its future, it is preparing to transform an academic environment that will ultimately transform lives. A recognized leader in Flexible Education, professional studies, traditional Arts and Sciences and applied research, the Mount is on the threshold of a future as vital as the ocean within its sightline. Building on its distinct features and esteemed history, the Mount will become an environment for transformative learning and a university with unparalleled social impact – at home, across the country, and overseas. It is these distinctive features that make the Mount unique in the post-secondary landscape and connect our past to our future.
We will be taking over most of the fifth floor of the Seton Academic Centre at MSVU, including 8 classrooms, an office and the auditorium.  Among the advantages of our new venue are:
all four shows that make up the workshop part of the Festival (Cesare, Rusalka, Sondheim and Opera Scenes) will be on the same floor of the same building for the first time
there are lots of informal gathering spaces in Seton Hall
on weekdays there's a well equipped cafeteria/food court available to everyone
free wifi throughout the building
good sized, bright rooms
elevators
We'd like to thank The Mount for their generous support of the Festival and we look forward to moving into our new rehearsal home in July!