The return of opera!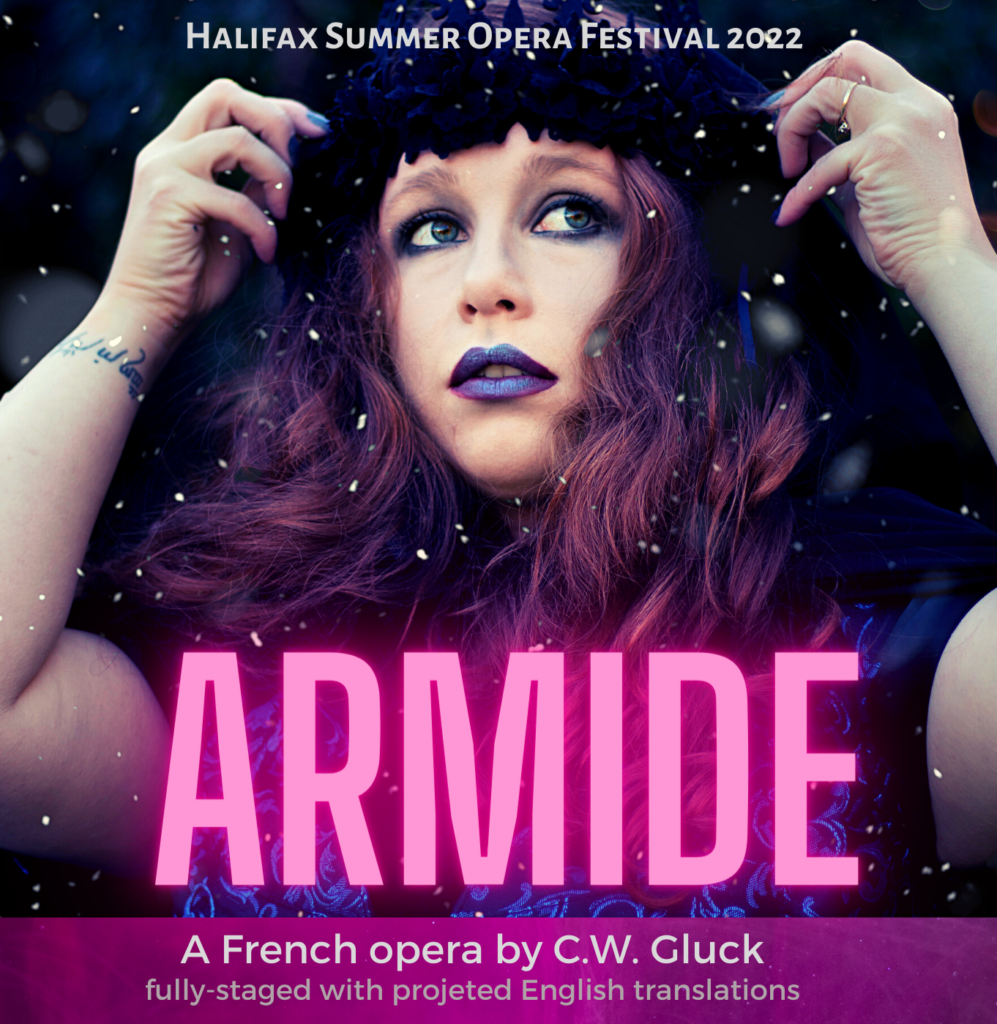 On behalf of all of us at HSOF, I'm so happy to let you know that the Festival will be back with public performances in July and August, after two years of pandemic cancellations!
For 2022 we will present just one production: Christoph Willibald Gluck's Armide (1777), sung by a cast of wonderful young singers from Canada, the United States and France, all of whom are thrilled to be back performing for live audiences.
Gluck was a pioneering opera composer, who sought to strip away the ornamentation and artifice of Baroque opera and restore the balance between words and music. Gluck is perhaps best-known for his Orfeo ed Euridice, was admired by Mozart, and he died just four years before his much younger colleague.
Armide was Gluck's fifth opera for the Parisian stage. Set in a fantastical Damascus during the First Crusade, the opera explores the line between love and hatred and the struggle between East and West, masculine and feminine, reality and illusion.
We start reherasals on July 23 and have a few concerts in town (two at Halifax Central Library and our Opera Backwards show at the Bus Stop Theatre). Then we present four fully-staged and costumed performances of Armide at the LIllian Piercey Concert Hall at the Maritime Conservatory of Performing Arts. The opera will be sung in French, with projected English translations, and will be accompanied by piano and small orchestral ensemble.
Conductor: Melissa Doiron
Stage Directors: Nina Scott-Stoddart and David Mosey
Accompanist: Giancarlo Scalia
Costumes: Andrew Pelrine
Performances August 11-14 (7:30 pm except for a 2:00 pm matinee on Sunday)

More details of the opera and the production are available on our website.
Please join us as we celebrate opera in person once again!
Nina Scott-Stoddart
Artistic Director
Tickets are available now at Eventbrite.


But first, on June 23, Maritime Concert Opera presents a special in concert performance of Lehar's The Merry Widow, in English, at Lillian Piercey Hall in Halifax at 7:30 pm.  This stars Nova Scotian soprano Meghan Jamieson as Hanna Glawari, Toronto baritone Justin Welsh as Count Danilo, with supporting singers Maureen Batt, Colin Frotten, Patrick Simms and MarKo Hubert, the MCO Chorus all under the direction of Tara Scott at the piano. A frothy evening of some of the most tuneful operetta music ever written!  Tickets available at the door.