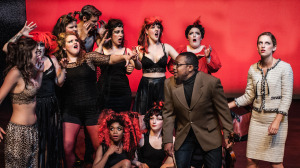 Our audition tour is officially over, we've heard hundreds of wonderful singers and we're just about to start making offers.
David Mosey and I would like to thank everyone who auditioned for HSOF over the last few weeks! We've heard the highest calibre of singers ever which makes our decisions all the harder. We're currently reviewing the distance applications and then we'll be calling the first round of offers within the next two days.
There is still time to get your application in, especially if you're a mezzo or a man  🙂 We will be accepting applications until all the roles are filled.
As always, if you need an answer from us right away please contact me directly at mco@ns.sympatico.ca and I'll try to help you.
Once again, thank you all for a magnificent audition season, and all the best for the rest of the school year and wherever your summer travels take you!
Nina